The one very important accessory when you have a newborn baby is a nappy bag. Especially when you are out and about. It helps you to take all the essential items you need to keep baby as comfortable and clean while you are out as you possibly can.
I've always really enjoyed packing a nappy bag. Especially since I am the one who has to dig into it to find what I'm looking for so packing the bag myself makes it so much easier to find things.
Here's what I have inside my nappy at the moment. These are all things that literally have saved me from ruining a perfect day out on so many occasions.
1. Extra change of clothes for baby – Although I don't always need this one, I always keep it in the nappy bag for those occasional poop explosions that go on clothes and the milk spit ups. I have a vest, and jumpsuit for this.
2. Baby Dove nappy cream – At every nappy change, I apply baby dove nappy cream on baby's booty. It neutralises the pH level in seconds and helps to protect baby's bum from causes of nappy rash.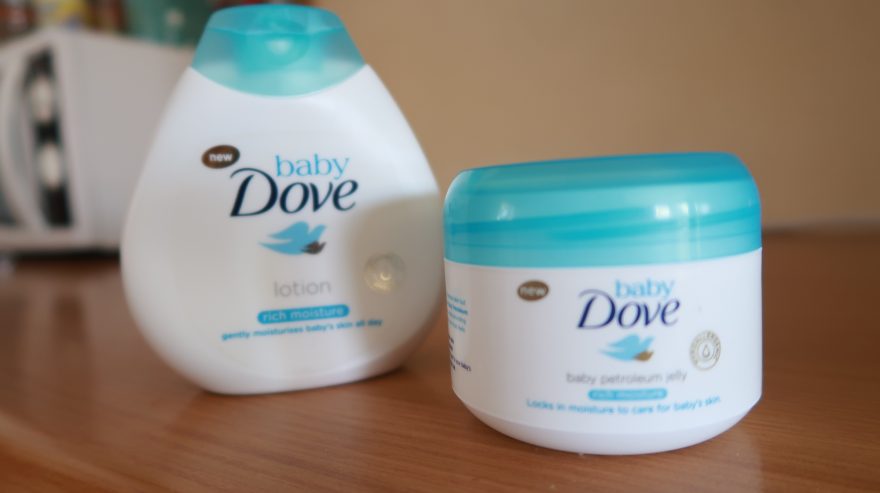 3. Baby Dove lotion & Petroleum Jelly – Baby's skin tends to get dry a little bit faster than adults skin so constant moisturization is necessary. I use the baby dove lotion on his face and it's been great. The petroleum Jelly I use to moisturise his body and legs at each nappy change. I also use it for my hands and lips. This stuff is amazing.
4. Baby Dove wipes – These come in handy for just about anything. During nappy changes, to wipe sticky little fingers and faces, to wipe out stains on clothes, and just so much more. Can I also say thay Baby Dove wipes are so soft and luxurious.
5. Cloth nappies – I use modern day cloth nappies on my son. Their prints are so cute, they work fantastic, and I get to save money (no buying disposables) while I'm at it. I always have a minimum of 4 cloth nappies in my nappy bag. The number may increase or decrease depending on how long we are out for.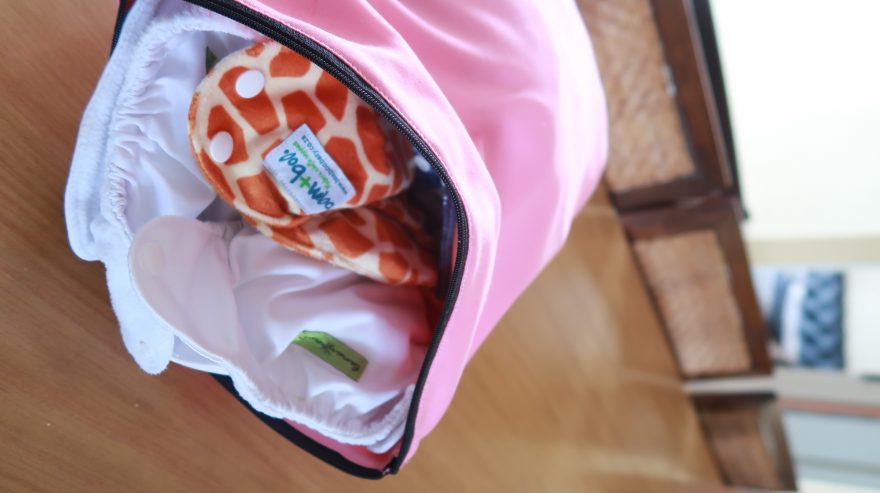 6. Cloth nappies wet bag – This I use to put in dirty cloth nappies inside while we are out. It keep that pee smell inside the wet bag and helps keep my nappy bag smelling fresh. This is like those disposable plastic nappy sags except this one I reuse and can wash it.
7. Small changing mat – I've had the luxury of catching pee and poo with my hands multiple times while at home in my son's short 5 weeks of life. But while out and about, I always use a changing mat to avoid that.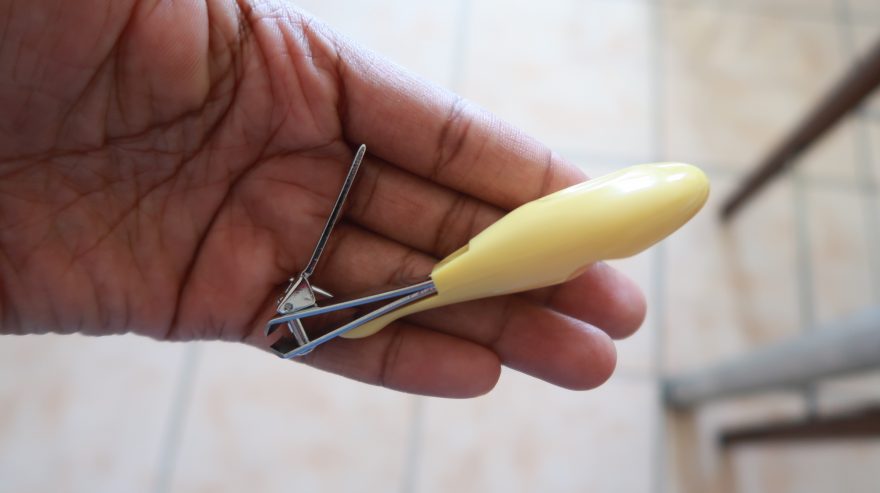 8. Small nail clipper – My son's nails grow so fast and poor thing always scratches his face. I keep his nail clipper in the nappy bag to always have it ready in case I have to cut his nails.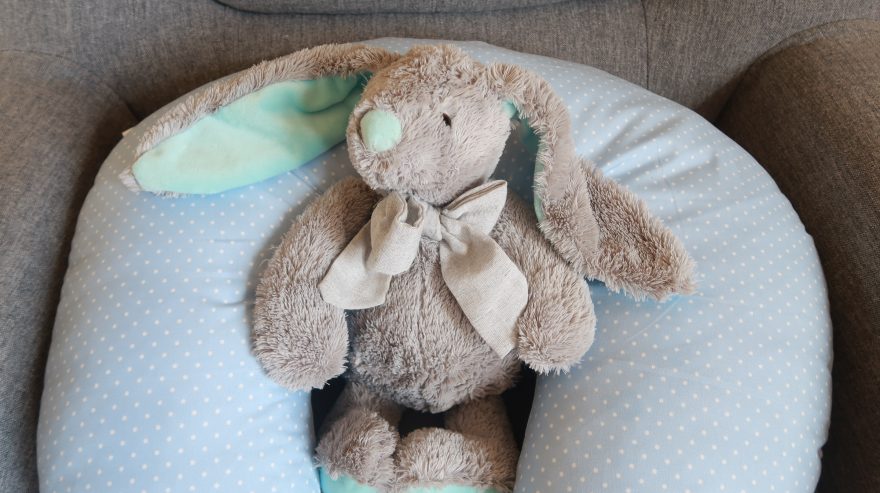 9. Stuffed Bunny toy – This one is completely unnecessary considering that he's only 5 weeks old but I always have this in the nappy bag when we go out. It smells really good because I wash it in baby friendly detergent and whenever he cries, I put it next to him in the stroller and it seems to soothe him each time.
10. Receiving blanket – The weather can be so unpredictable sometimes. Having a receiving blanket in the nappy bag helps during those random weather changes to keep baby warm. I also use it sometimes to lie him down on during nappy changes.
With these essentials in my nappy bag, going out is much more easier and manageable even with a newborn baby and a 5 year old.
What else do you think is a must have in a nappy bag?
xoxo
Oluv