This week's 21st century Mom is Omphile. A go-getter Mom who is not afraid to pursue her dreams regardless of all the challenges she maybe facing. She is a working Mom (9am to 5pm), runs a business, and is one amazing Mom to her GORGEOUS Daughter. I caught up with her and here's a bit more about her and her business.
Tell us a bit about yourself and your business  
Baked By Opy is a baking business currently ran from my tiny kitchen, hoping to go BIG soon. I specialize in all sorts of occasional cakes, cake pops, cupcakes, biscuits, macaroons, scones, queens cakes as well assorted platters.
I am a young black female, well I'd like to believe 26yrs is still young haha, from a village outside Rustenburg called Mabeskraal raised by mom, grandma and grandpa. I am a very sociable person, but also enjoy a lot of time to myself and now that I have a daughter it's more time on just me and her. I started Baked By Opy in Oct 2016. I grew up in a house where baking was a daily chore and naturally I developed a passion of making magic in the kitchen.
How do you balance the responsibilities of being a mom, running a business, and having a day job?  
Balance is yet another thing I think I'm missing in my life… I really don't have a plan on how to balance everything, I just take it one day at a time really.
However, I notice I tend to spend most of my time on baking or worrying about the next challenge coming my way. With my 9 to 5 job I just have to give it more priority, so sometimes I find myself logging in way too early before my shift starts to make sure I am fully up to date with everything going on. And lastly, being a mom and a life partner to the man I love is pretty hectic, first child and I'm still learning what works and what doesn't. The challenges of disciplining her are the worst, and at least I cook dinner every night, so that's a way of bonding with bae I guess hahaha.
How do you feel about motherhood?   
I feel pretty excited about this, yet challenged. Excited in a way that I like to spend time with my child and doing whatever, be it her hair, or shopping for her clothes (I don't shop for myself anymore) or just reading a book or chasing her around the house. The challenge is WORRING if I'm getting this parenting thing right at all.
What are your parenting/motherhood struggles and joys?   
Disciplining her, Oh my goodness. It's the worst thing ever! The joys are just her being a part of my life forever, knowing I'm her mother and responsible for her.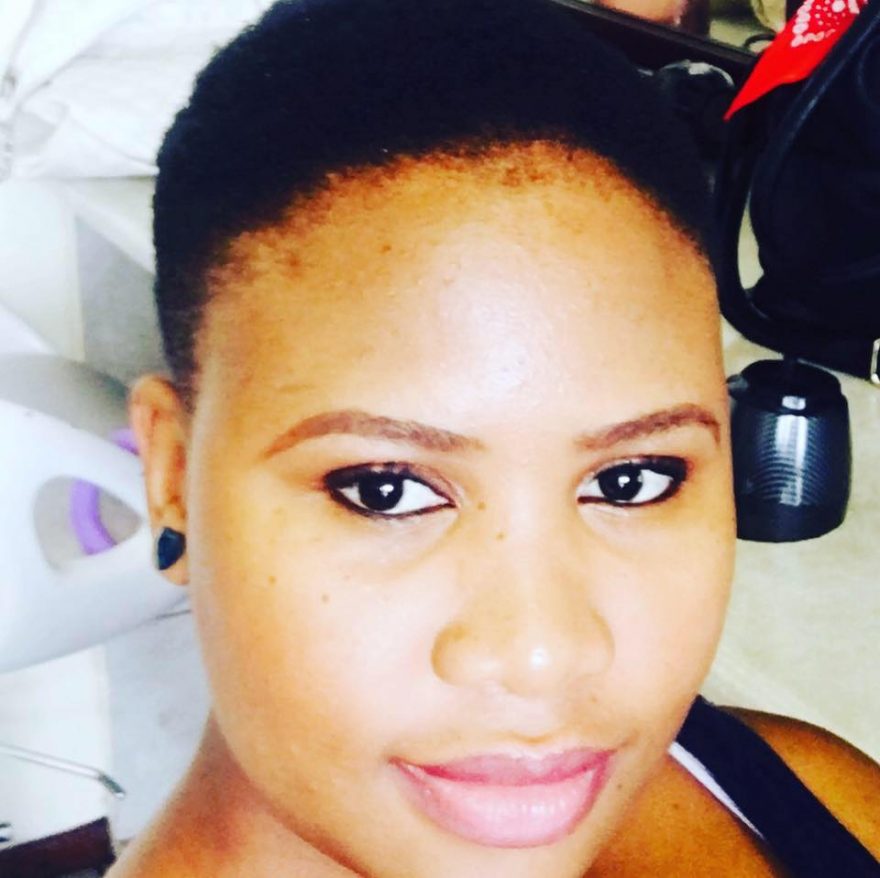 What were you doing before you started your business?   
Before I started Baked By Opy I was either always working or spending time with my daughter.
What do you normally get up to on your free day?  
I spend the day with Sumeya (My Daughter). I dedicate my free time to making up for the lost time I spent baking long hours and working. It just feels like it's the right thing to do.
How do you get the word out about your business (marketing)? 
It's mostly through social media, I have a page on Facebook called Baked By Opy and it's doing wonders. Being a part of  an advertising group  also helps especially now while I'm busy trying to get my website up and running. Also word of mouth is a powerful thing and amazing enough, I get a lot of referrals/orders from there.
What is your biggest challenge right now concerning your business?  
I would say having all the equipment and tools I need. Baked By Opy is still a small business and seems to be growing rapidly, which means more often than not I find myself lacking the equipment that I could use to reduce my work by at least 30% while creating much more beautiful cakes.
What do you believe makes your business different from other?  
The attention to detail. I am a perfectionist and I want things done perfect each time. I personally bake and decorate every cake from scratch alone because I love to be hands on and this helps me keep to my standards and make sure all my clients are left not only happy but also satisfied with what they ordered.
How can we place orders from your business?  
It's very easy, orders can be placed through my page Baked By Opy, or via mail bakedbyopy@gmail.com . You also have the option to drop me a WhatsApp text on 0784121583.
Social media links and website.
https://m.facebook.com/BakedByOpy (More Beautiful pictures there)
www.bakedbyopy.co.za (Still under construction)
Be sure to check out Omphile's Facebook page for more beautiful pictures of the cakes she bakes and of course place an order if you have anything special coming up. I promise you, you will not regret it.
xoxo
Oluv