Family holidays are always the best. The time to get away from all the hustle and bustle of your everyday life and just take a moment to relax, unwind and enjoy time with family.
Though it may not be everyone's cup of tea, we've found a new sense of adventure in Road Tripping. It has become our first choice of adventure when we think about family holidays, no questions asked! Thankfully this comes with very little stress of having to worry about finding cheaper flights, securing bookings, and/or the hustle of trying to get a comfortable car to hire while on holiday. All that is gone!
However with almost every trip that one takes with little ones, there are some sort of challenges. Regardless of whether it's a road trip, or a flight trip. Challenges are there!
As a parent you need to be prepared not just for your own sanity but also to be able to handle all the curve balls that the little ones will be throwing your way. It can get overwhelming at times especially on a road trip but it's nothing a little breathing exercise can't fix. The more relaxed you are, the easier it'll be to deal with everything else.
Here's my top 3 must haves for Road-Tripping with a baby/toddler/preschooler that'll make your road trip a little less stressful:
#1 Wipes & Moisturizer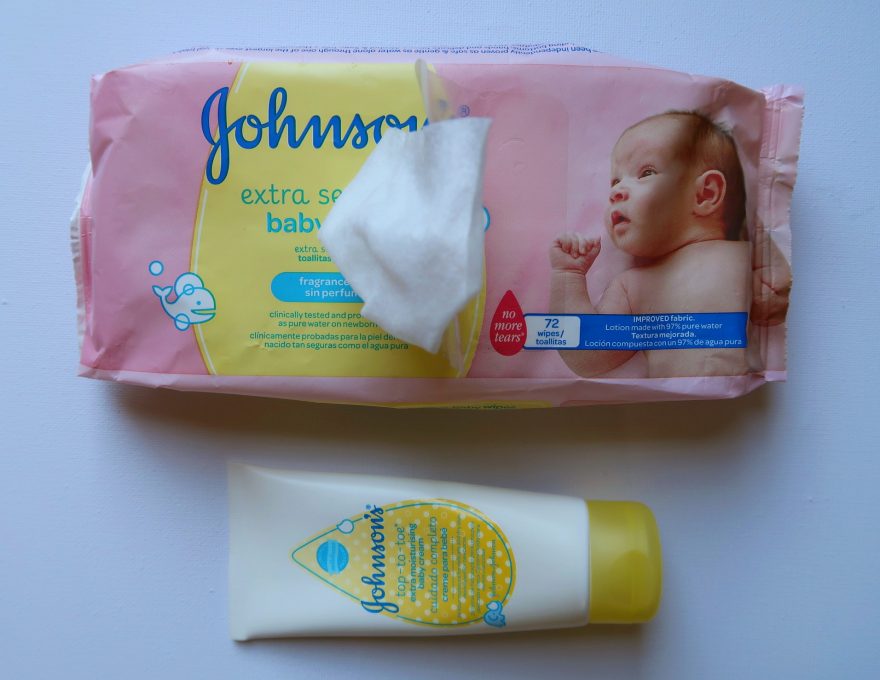 Obvious one,right? But it's very easy to forget.
You'll be amazed at how many times you'll need to clean your hands and little one's hands. Having a pack of wipes ready in the car with you is a total life saver. Unlike when you are at home, there won't always be a tap/bathroom around for you to wash your hands or wipe that spilled juice off. I swear I keep wipes in the car even when it's just packed and not moving. Of course the moisturizer will be needed to keep little one's face looking beautiful and no so dry. With their oh so delicate skin, they tend to get dry way faster than adults. I swear by this Johnson's extra moisturizing cream. Very fast absorbs, moisturizes and doesn't leave little one looking shiny or sticky.
#2 Water
It's very easy for little ones to confuse thirst with hunger. Also, sitting in a car for a while really gets you thirsty sometimes. I try by all means to avoid giving little one juices while we are travelling because it just makes her hyper and doesn't quench her thirst. Keeping a bottle of water sure will save you the trouble of having to endure a screaming thirsty child while you are driving and trying to find the nearest garage. Always make sure you have a bigger bottle of water handy – the adults will want to have some water too :).
PS: Never mind the pliers that home girl is holding, she was actually helping daddy fix one of our solar lights. *hides*
#3 Change of Clothes
When travelling with little ones, there increased chances of having something spill over. Accidents happen – no pun intended – and liquids or yoghurts spill. Sometimes even sand happens while you are on that leg stretch stop. I don't know what it is about sand and little ones that just glues them together!
The weather can be very unpredictable as well especially if you are travelling from one province to another. That extra change of clothes for little one will sure come in handy in such cases. There's nothing worse than worrying about an outfit getting destroyed before reaching your destination or watching your little one get cold because suddenly the weather changed and the clothes suitcase is too far into the car boot. It just spoils all the fun.
It takes me roughly a day to go through everything we will be needing on each road trip and another day to pack them. This is to make sure that I do not forget anything.
At the very end of the packing mission, there's always a note that says enjoy your trip. After all, that's what it's about, right?
Those are my top 3 picks, I swear by these all the time and still continue to use them to this date.
What are your must haves for road-tripping with a child?
xoxo
Oluv